Announcement: D3R Reborn - Phase 2
Hello Nephalem!
While you conquer the vastness of the updated Sanctuary, we are working hard on the next part of the global D3R Reborn update, simultaneously improving and expanding the content of the current version.
The upcoming update will be released in July and will contain a set of additions from RoS.The time has come to lift the veil of secrecy and tell us what awaits you in the future.
You can read the full announcement in our Discord channel.
2020-06-21 15:35:2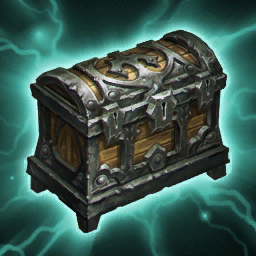 New Store Cosmetics
Greetings, Nephalem!

Now in the Store on our website there are 4 unique visual items for your characters.
You can see their approximate appearance on the tooltips and get them via our in-game mail system.
Have a nice game!
2020-06-11 16:23:26
D3R Reborn Update is live!
Hello Nephalem!
We are pleased to inform you that a global update of the game called D3R Reborn has already been installed on our servers!
Many have already downloaded the updated client and conquer the vastness of the updated Sanctuary. We hope you enjoy the work we have done.
For a list of patch notes and details, see our Discord.
2020-06-06 01:25:1

D3R Reborn: Game client pre-download
Greetings, Nephalem!
We look forward to informing you that the installation of the pre-patch for the new version of the game on our server will take place June 4th, the day after tomorrow!
To play after the update will require a completely new client. We give you the opportunity to download it in advance so as not to lose time after the update.
Download links and upgrade details are in our Discord channel.
2020-06-02 23:46:5

D3R Reborn: Clans and Communities
Greetings, Nephalem!
Today we will tell you about such an important innovation (in the upcoming global update) as Clans and Communities. In addition to all their original features, we decided to add a few new ones and strengthen their influence on the game.
Full announcement text is available in our Discord channel.
2020-05-22 14:10:04